Deliciously decadent
We at Moreish Menu are makers of premium food products using the finest quality Australian ingredients that we can source.
Our creations are worthy of being a gift to the foodie in your life (and sometimes that person is you!).
With our minimalistic signature white boxes and silver foil logo, our food range has been shared far and wide since we started in 2018 and is available in select locations and gifting boutiques across Australia.
We invite you to explore our taste creations...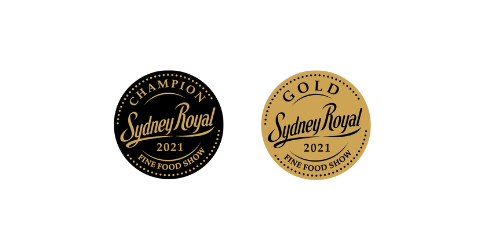 Award Winning
Our products are award winning and most recently our Garlic & Rosemary Lavosh Shards was awarded the Champion Biscuit as well as a Gold Medal in the 2021 Sydney Royal Fine Food Show and won Gold again in 2022.
View our full list of award wins